Tuatara Launch Outrigger
---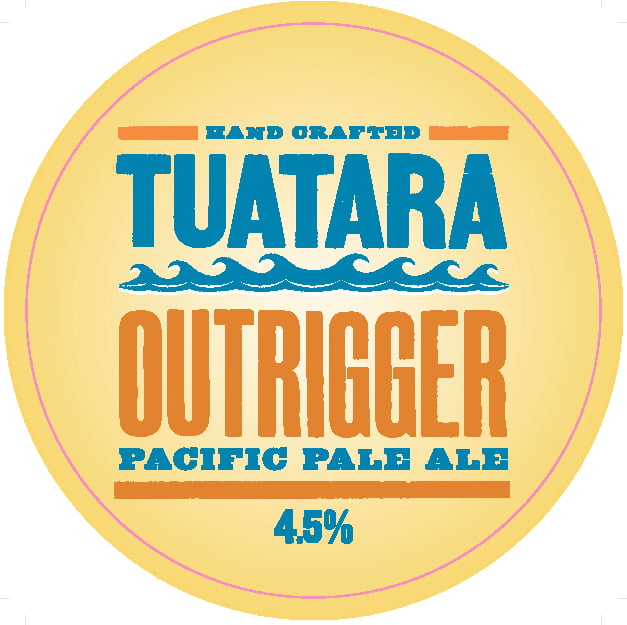 Island Hopping
The Perfect Way to Spend Summer
It's got an "outrageously summery aroma"but a more gentle alcohol content than the usual craft fare, and now it's tickling taste buds at Auckland's newest independent craft beer destination which is once again inviting consumers to taste its latest tap offering.
16 TUN's popular tasting series has given Auckland beer enthusiasts the chance to be one of the first to try new craft beers from New Zealand. 16 TUN bar manager Andrew Ranum says he is expecting a large turnout at next week's launch of Tuatara Brewery's Outrigger.
"Tuatara Outrigger is a really exciting new beer for New Zealanders –particularly as we move in to the summer months. We are thrilled to have the opportunity to provide many Aucklanders with their first taste of this outstanding brew at our tasting series," says Andrew.
Tuatara Outrigger is a Pacific Pale Ale, made using Australian grown Galaxy hops, New Zealand pilsner yeast and New Zealand wheat malt. Brewed just north of Wellington, it's a 'just in time for summer'drop delivering tropical hints of passionfruit, pineapple and mango Andrew says.
Richard Shirtcliffe, Tuatara Brewery's 'Head Boy' says there's something uniquely appealing about the idea of a refreshing, sessionable ale tailor-made for the South Pacific Summer. He expects the new brew to be a popular choice for New Zealanders this summer.
"Kiwis love a summerbeer. Outrigger's for anyone who enjoys the full flavour and aroma that a great craft pale ale delivers, without being bowled over by the alcohol content! At 4.5%ABV it's the perfect beer for a good long hot summer's day,"says Richard.
"Tuatara Outrigger fills a nice little niche in our line-up of pale ales. It sits neatly between ITI and our Aotearoa Pale Ale in alcohol content and because we've used an alternative hopping regime it has a unique and complementary flavour profile, not to mention an outrageously delicious aroma,"says Richard.
Tuatara Outrigger is a permanent addition to the Tuatara family and is available on tap in bars and restaurants nationwide from the 17th November. It's also available from retailers from the 24th of November in 500ml bottles & 12 packs (12 x 330ml).
The 16 TUN tasting event is on Thursday November 20. Check out 16 TUN on Facebook or Twitter for more updates.
About Tuatara Breweries
One of the early pioneering few of the current craft beer revolution, multi award winning Tuatara emerged from Wellington's Kapiti coast in 2000 with a goal to 'save the world from the tyranny of bad beer'through a focus on highly sessionable beers made true to traditional style, but with a distinctly kiwi twist.
About 16 TUN
16 TUN is a Free House in Wynyard Quarter's North Wharf that specialises in craft beer. 16 TUN has 10 craft tap brews available for between three and six months depending on demand. It also stocks an extensive bottle offering – around eight different styles from Stout and Porter through to IPAs and Pilsners. The 16 TUN kitchen provides a wide variety of popular Kiwi food in "half tun"and "full tun"portions that are perfectly matched by head chef James Balakrishnan to the craft beer being served.