Epic Launch Epicurean
---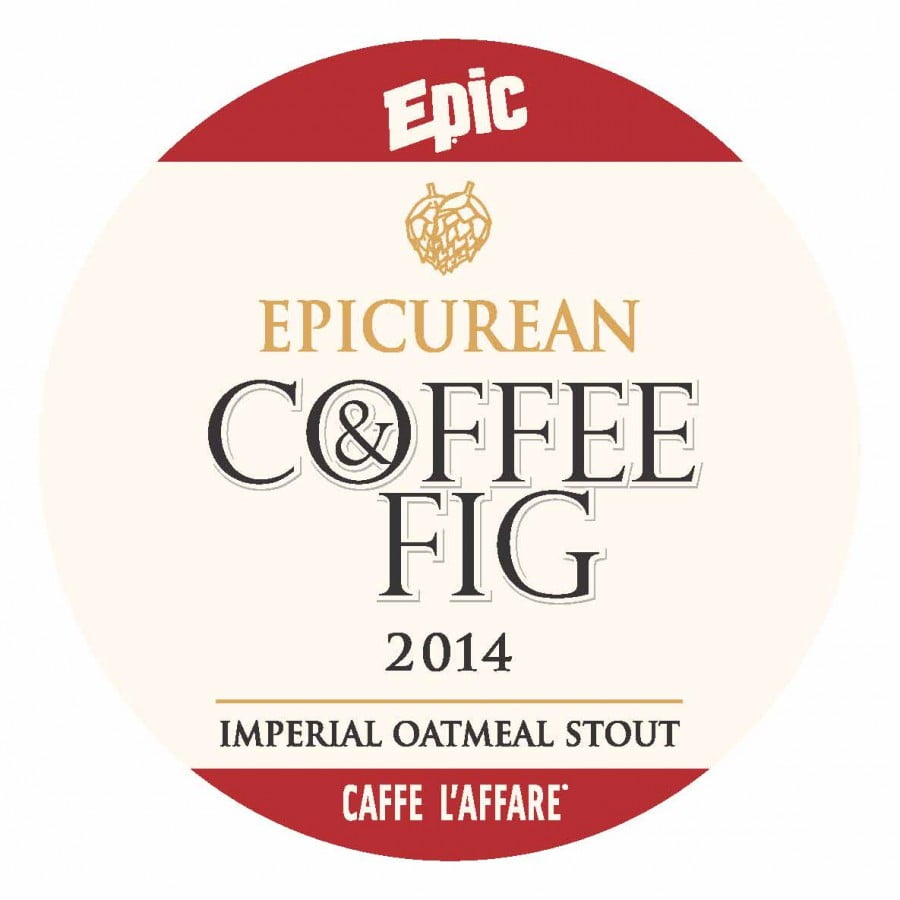 They mightn't sell coffee at Auckland's 16 TUN but you can still get an epic caffeine fix – Colombian coffee flavoured beer.
Luke Nicholas' EPIC beer is launching its 2014 version of Epicurean Coffee & Fig stout and 16 TUN is bringing it to you first.  Nicholas describes it as 'a beer that's big on aroma and full of flavour' – a departure from the beverage Kiwis traditionally know.
But that's hardly surprising when EPIC is involved. The nine-year old brand has a habit of brewing beers with big aromas, flavours and taste, many of them one-offs.
EPIC Coffee & Fig Stout was first brewed in 2011 and was awarded champion beer at the inaugural Beervana beer festival that same year.  Recognising there was an appetite for flavoursome beers, EPIC has gone on to release new versions every year since.
EPIC Coffee & Fig Stout 2014 is a new vintage 8.0% abv Imperial Oatmeal Stout featuring Colombian Excelso coffee beans, with whole Turkish figs and toasted Philippine coconut.
Nicholas says the idea behind coffee stout is to challenge drinkers' expectations. "It's a stout that's part of our Epicurean series which gives a nod to the flavours and aromas that can be found within the diverse range of ingredients brewers and chefs like to use," he says.
It shatters the foundation of their expectations of the beverage. "And I can tell you, EPIC Coffee & Fig Stout is amazing drizzled over vanilla ice cream."
Initially Nicholas had thought of making a beer solely with a coffee taste but then extended the idea to create something with bigger character.  "Hence the fig and coconut and vanilla," he says.
Nicholas is not sure how long EPIC Coffee & Fig Stout 2014 will be available. "It's a limited release so it really depends on how popular it is with Kiwis.  But it should last to Christmas."
16 TUN works closely with the brewing community to curate a beer list that showcases the best craft beers the nation has to offer.
The bar's focus is full-on craft. Because it is a Free House it is not associated with any brewery enabling the team to hand select the best craft beers in New Zealand. And with an ever-increasing number of independent breweries in New Zealand it has a wide range to select from.
EPIC's 2014 Coffee & Fig Stout beer is due to roll out through bars, bottle shops and supermarkets in 750ml bottles.
EPIC's 2014 Coffee & Fig Stout ingredients:
Malt: Maris Otter, Oat Malt, Abbey Malt, CaraAmber, CaraAroma, Chocolate Malt, Black Malt, Roasted Barley.
Hops: UK Fuggles
Extra Goodies: Whole Turkish Lerida Figs, Caffe L'affare Colombian Excelso Coffee Beans, Philippine Toasted Coconut.
About EPIC Brewing Company
EPIC Brewing Company loves the aromatic hop flower, creating a wonderful range of floral and citrus-tasting award-winning beers.   Brewed in Auckland by founder, director and international beer judge Luke Nicholas, EPIC is widely known for its powerful list of Imperial Pale Ales including the sought-after Hop Zombie and the award winning Armageddon IPA.
EPIC turns nine years old this December.
About 16 TUN
16 TUN is a Free House in Wynyard Quarter's North Wharf that specialises in craft beer. It is a member of the Showcase Hospitality Group which operates eight bars and restaurants in Auckland. 16 TUN has 10 craft tap brews available for between three and six months depending on demand. It also stocks an extensive bottle offering – around eight different styles from Stout and Porter through to IPAs and Pilsners. The 16 TUN kitchen provides a wide variety of popular Kiwi food in "half tun" and "full tun" portions that are perfectly matched by head chef James Balakrishnan to the craft beer being served.