Metro's Best Bars 2014
---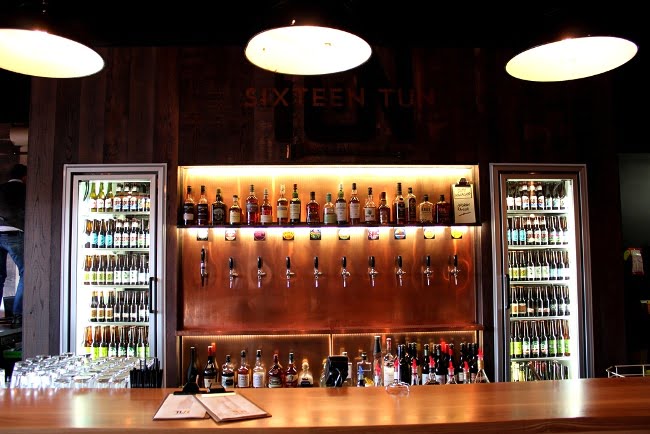 We seem to have had some pretty good articles written about us recently which we're very grateful for.
First there was the New Zealand Herald promoting us as the "Where to go this Week". It's always nice to hear and see publications as big as the Herald supporting the ever growing Craft beer scene. They know their stuff about us too: "You'll articulate with care the lesser-known boutique beers, which are often given outlandish names by the hops-mad. And your tone will also change because you are leaning in knowingly to order something that only a true beer enthusiast would request."
Of course we had the Heart of the City come down and check us out within our first week of opening. "Operating as a Free House, 16 Tun are not associated with any brewery. This gives them the wonderful freedom to stock a 100% New Zealand offering, with a drinks list that proudly consists of only home-grown NZ craft beer and NZ boutique wines and ciders."
We were also featured in the first look section of MetroEats. "Making craft beer approachable is one of 16 Tun's guiding principles. The beer list gives smart, easy to understand descriptions so you'll never find yourself sipping on a blow-your-head-off double IPA when what you wanted was a crisp and quaffable pilsner."
An article that we're sure helped us join the illustrious list of Metro's Best Bars for 2014.
Here's a snippet of said article: "The single biggest trend in Auckland bars right now? Craft Beer"
What can we say, better beer is in right now. Going further they say:
"North Wharf's brand-new 16Tun (yes, it's a punning reference to the song and to a liquid measure: one tun is close to 1000 litres) has 50 bottled beers and 10 taps. There's reason to it, though: manager Andrew Ranum tasted everything he could find and picked what he thinks are the best."