Mc Leod's Brewery Tap Take Over!
---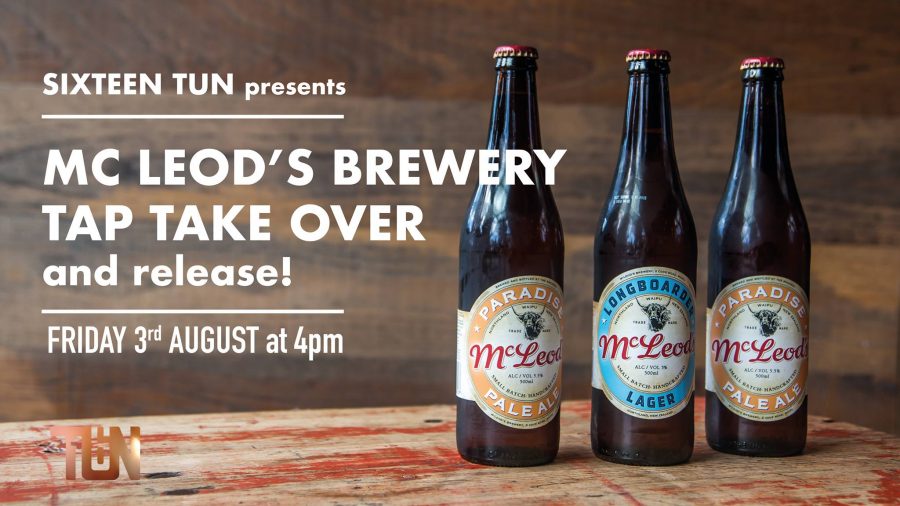 McLeod's Brewery is invading the 16 Tun taps next Friday the 3rd of August 2018! Get ready to try some new brews! McLeods is going to release two new beers at 16 Tun! The first one will be… FAR NORTH! Chili pils w/ Kaitaia fire! Stay tuned to find out what the other ones are!
A pairing suggestion for Chili Pils is Oysters! Then the 3rd of August From 4pm until 5pm we will give some oysters to pair with the beer! Be on time to get yours!
Line up:
'Far North' Chili Pils w/ Kaitaia Fire
Bourbon Barrel-Aged Milk Stout
'Highland Hammer' Brett IPA
'Smugglers Bay' Black Rye Sour
'Longboarder' Lager
Come and say Hi! There will be bingo-raffle with prizes for all the beer geeks! Five taps with McLeod's beer, good music, good vibes! What else do you need?
Be there or be square! You won't want to miss out!