Sour Faces Bottle Share!
---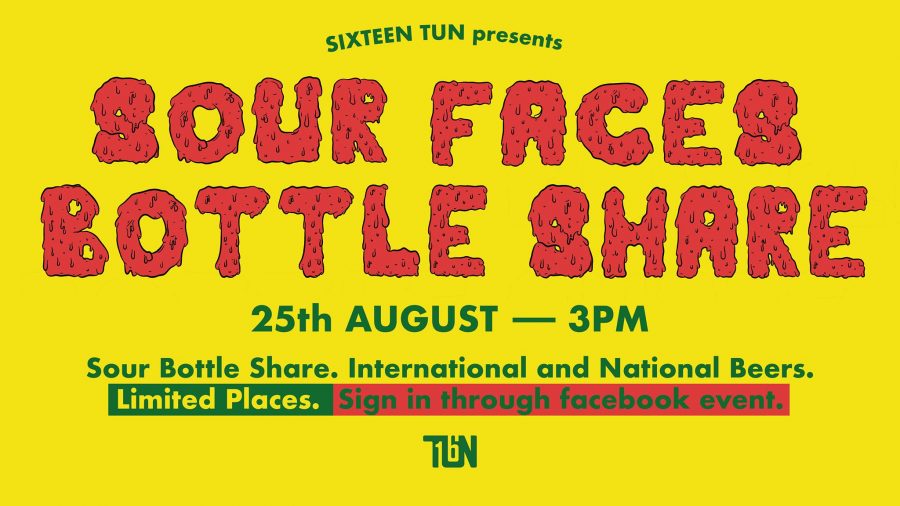 The Sour Faces Bottle Share is an activity inside the SOUR FACES! Sour Beer Festival in Auckland.
At 16 TUN we love to have good beer and of course, we love to share it with our friends. The next 25th of August we are going to open some bottles, international and national beers, and share it with all our tunners!
The bottle share is 100% free but limited places. Do you wanna join? Great! Just sign in through the facebook event Sour Faces Bottle Share. Already sign in? See you there!
Line up:
Russian River Brewing Company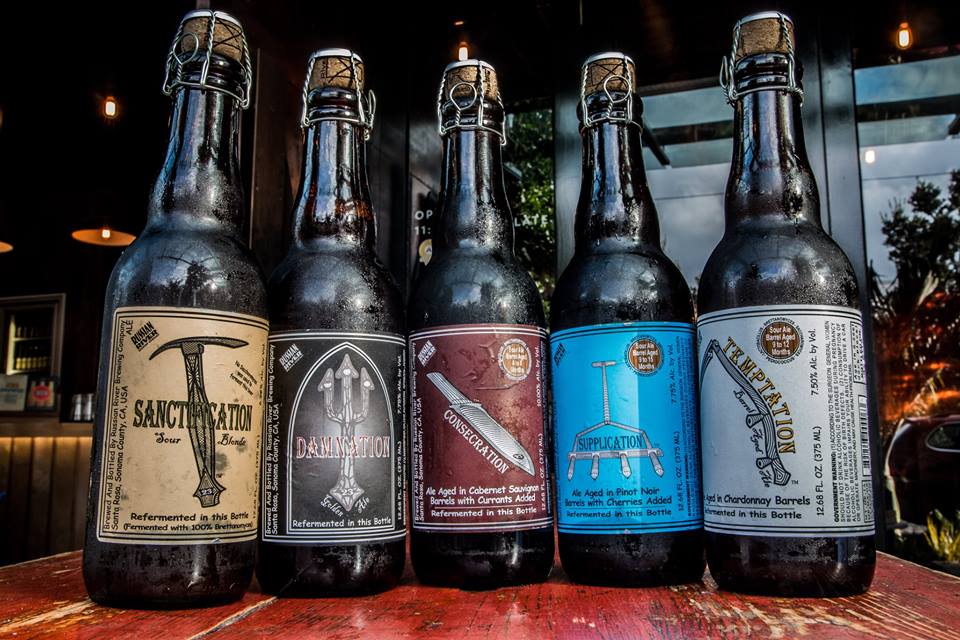 Russian River Brewing Company is a brewery and brewpub in downtown Santa Rosa, California.
Brettanomyces and barrels are Cilurzo's (owner and brewer) favorite component for sour beers. Nothing else to say.
1. SANCTIFICATION: American Wild Ale. 6.75% ABV. 100% Brettanomyces Fermented Golden. The base recipe is for a Golden Ale, but they did not do the primary fermentation with 100% brettanomyces. The brett gives it some sour notes but not as much as it had been aged with lacto and pedio.
2. TEMPTATION: Golden Ale 7.5% ABV Blonde Ale aged in used Chardonnay barrels from local Sonoma County wineries. It is aged for about 9 to 15 months (depending on the age of the barrel) with lots of brettanomyces, lactobacillus, and pediococcus added to each barrel. Medium bodied with hints of oak and Chardonnay, funky brett characteristics, with a nice, long sour finish.
3. SUPPLICATION: American Wild Ale 7.75% ABV. Brown ale aged in Pinot Noir wine barrels for one year with sour cherries, Brettanomyces yeast, and Lactobacillus & Pedicoccus bacteria.
4. CONSECRATION: American Wild Ale 10% ABV. Dark Ale aged in Cabernet Sauvignon barrels from local wineries. It is aged for 4 to 8 months with black currants, brettanomyces, lactobacillus, and pediococcus added to each barrel. Rich flavors of chocolate truffle, spice, tobacco, currants, and a bit of Cabernet.
5. DAMNATION: Belgian Strong Golden Ale 7.75% ABV. Damnation has extraordinary aromas of banana and pear with mouth filling flavors of sweet malt and earthy hops. The lingering finish is dry and slightly bitter but very, very smooth.
Hallertau: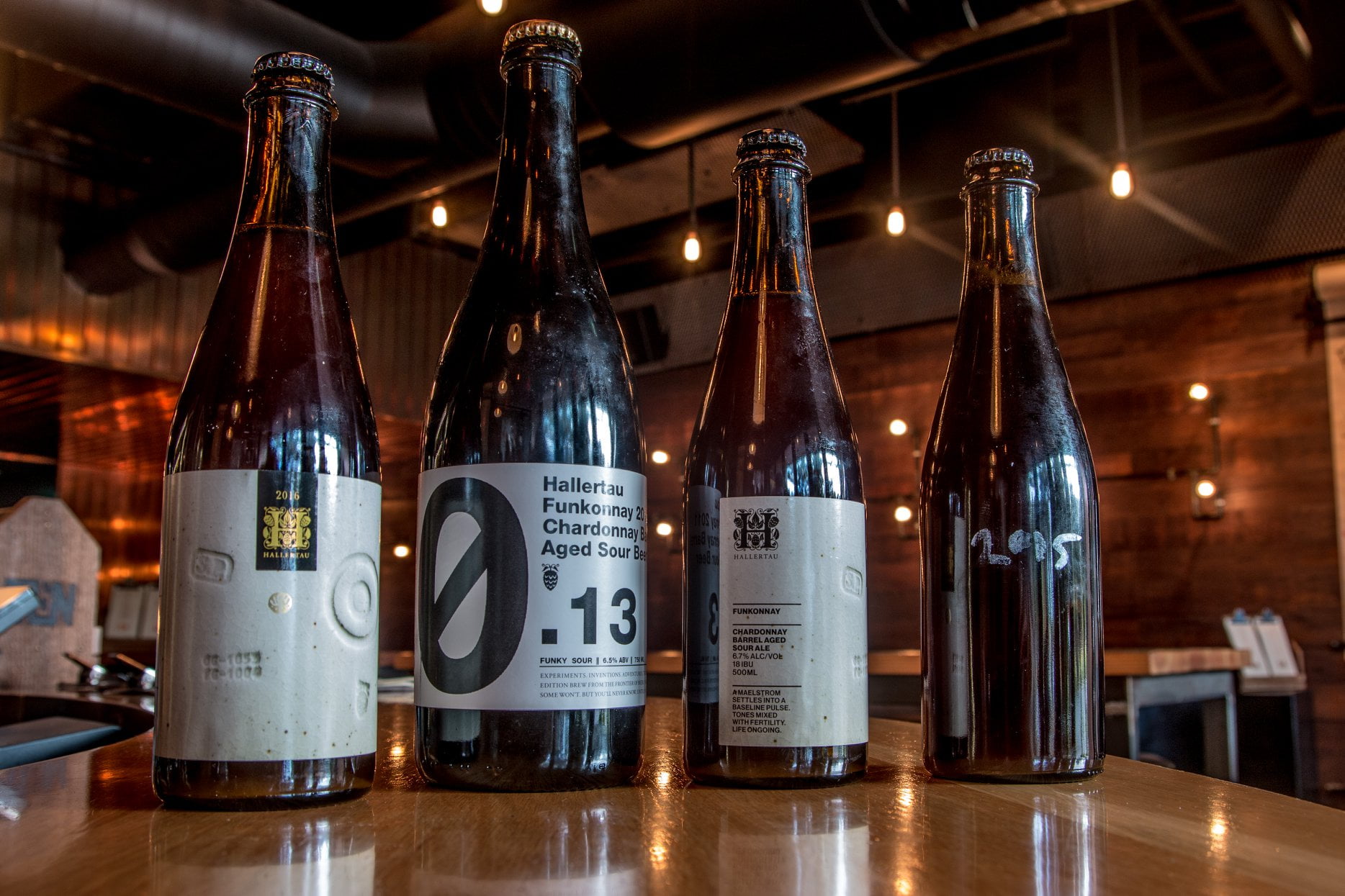 The owner and brewer of Hallertau, Steve Plowman got inspired by Russian River brews to create Funkonnay, 'the sour side of life'. This funky sour ale beer spends a year in Chardonnay barrels. Lean and fruity, peachy and very dry. Delicate, racy and moreish.
6. FUNKONNAY 2011: Funky Sour Ale. 6,5% ABV
7. FUNKONNAY 2015: Funky Sour Ale. 6,5% ABV
8. FUNKONNAY 2016: Funky Sour Ale. 6,5% ABV
Dugges Bryggeri and Stillwater Artisanal: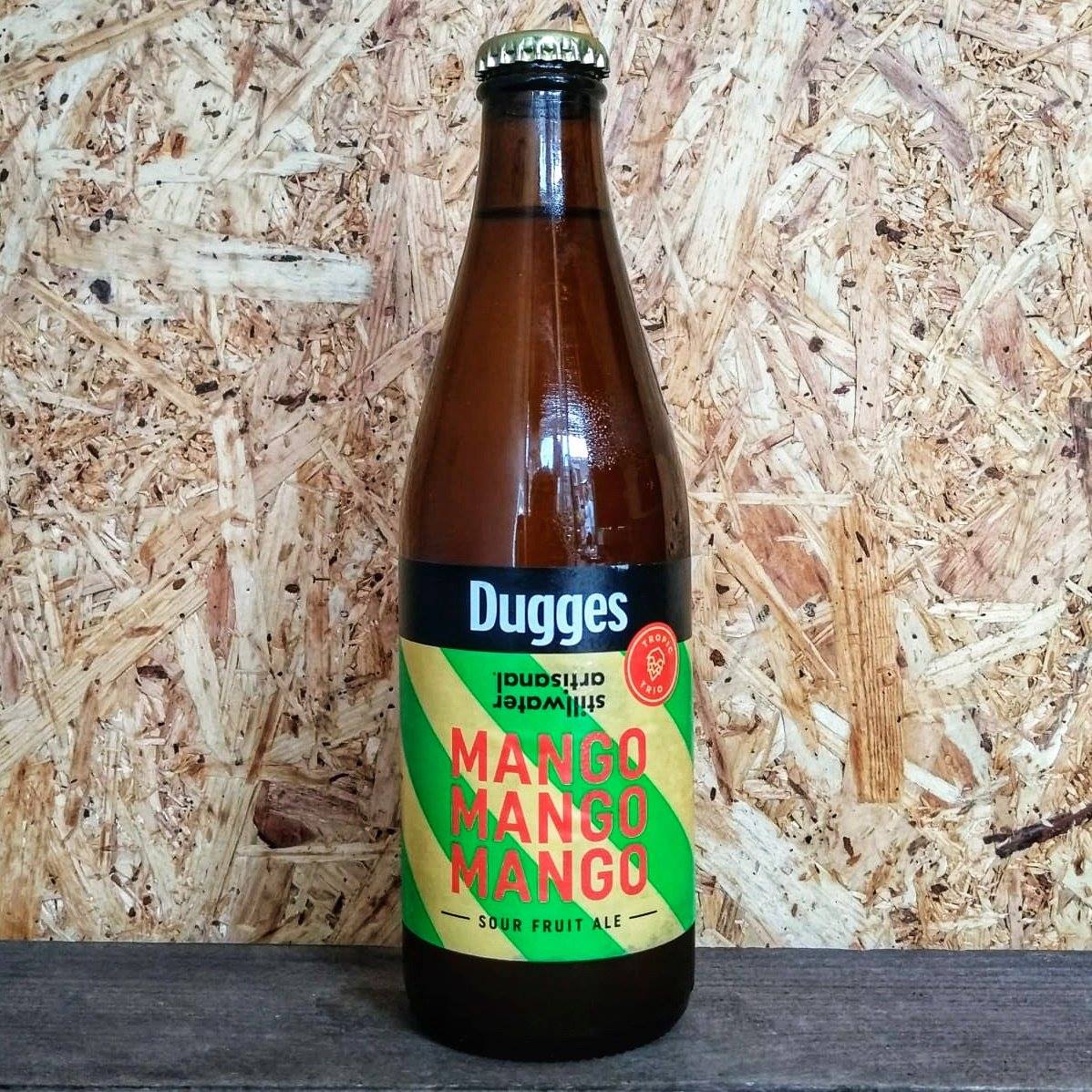 9. MANGO MANGO MANGO! Sour Ale. 4.5% ABV
Three layers of taste and aroma from fruit and hops. Go Mango!
Dugges Bryggeri: Mikael Dugges Engström, inspired by what they believe is beer's recent renaissance, Dugges is a Swedish brewery with a penchant for experimentation and an emphasis on engineering exceptional beers.
Stillwater Artisanal: DJ-turned-brewer Brian "Stillwater" Strumke approaches breweries the same way he approached recording studios, working with talented craftspeople at top facilities around the world to help realize his various visions.
Come and say hi, it will be fun!